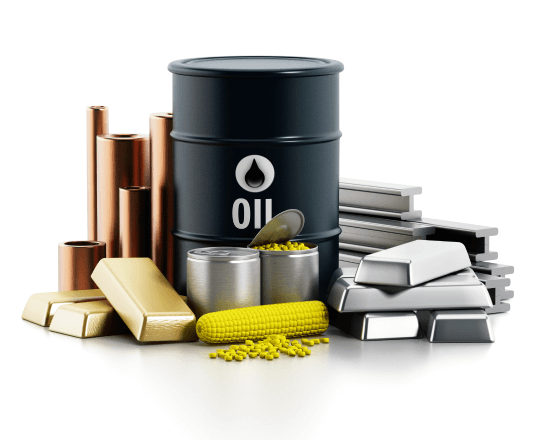 At Fortissio you will have an unlimited access to a wide variety of commodities, including silver, copper, cotton, platinum and much more.
Commodities trading at Fortissio
When referring to commodities, we mean precious metals, natural energy resources and agricultural goods. Gold and oil, along with silver, copper and platinum, are the most traded, while the most popular energy resources are oil and natural gas. Coffee, sugar and cotton are the commonly traded agricultural goods. At Fortissio you will enjoy access to a wide variety of commodities that can be traded directly via CFDs on the platform.
Why trade commodities
Commodities can be an important part of any investment portfolio, because they may provide alternatives to currency trading. For example, when the markets are uncertain, many traders tend to choose gold. Trading gold however, does not always minimize risk and significant losses can still occur.
| TYPE | INSTRUMENT |
| --- | --- |
| CFD | ALUMINIUM |
| CFD | Palladium |
| CFD | COFFEE* |
| CFD | Corn* |
| CFD | Wheat* |
| CFD | Cotton* |
| CFD | Sugar* |
| CFD | Soy bean* |
| CFD | Brent Oil* |
| CFD | COPPER* |
| CFD | PLATINUM* |
| CFD | USDNDX* |
| CFD | Crude Oil* |